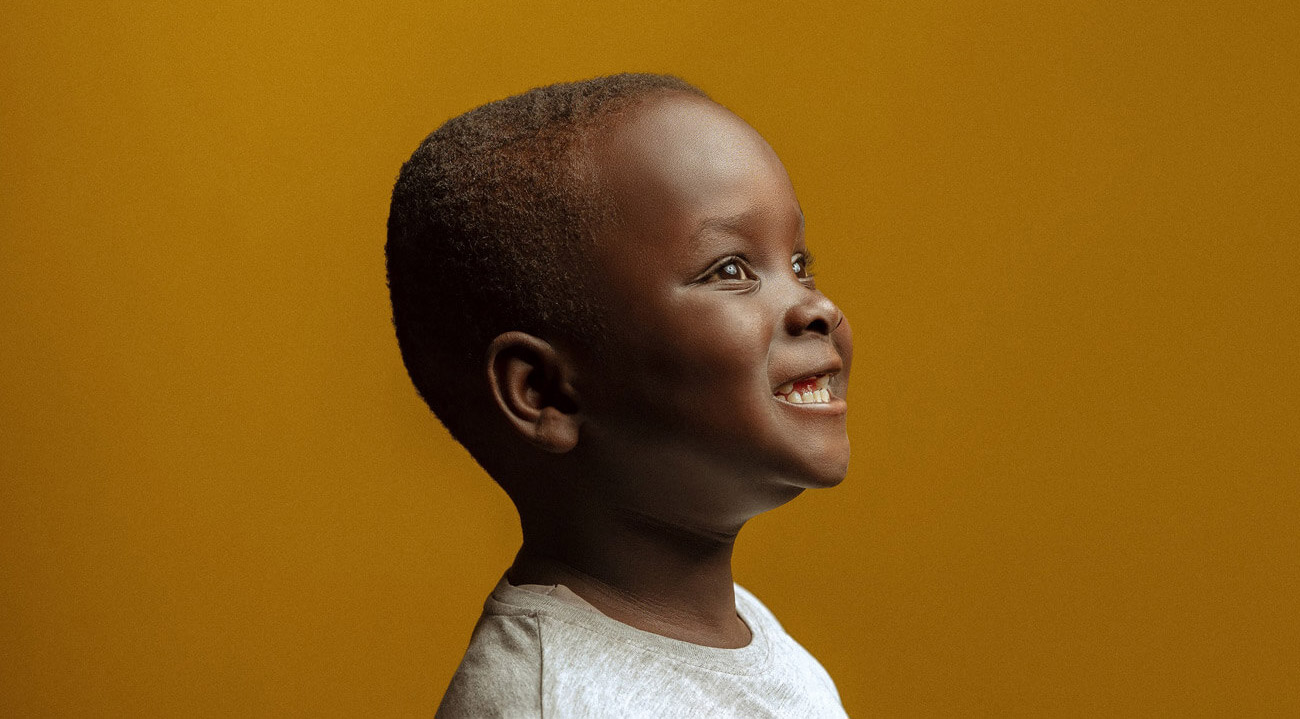 Social Inclusion Campaign | UNICEF Egypt
There is no doubt that every human-being leads a unique life. Despite the different paths our lives might take and how diverse our experiences and interests might be, there is still one factor that unites us all; our feelingsThis year, we collaborated again with one of our dearest clients; UNICEF Egypt, to promote the idea of togetherness and highlight the importance of an inclusive society for every child.
Since all humans experience their feelings along the spectrum of 6 basic emotions; happiness, sadness, anger, fear, disgust and surprise, we decided to focus on those universal feelings and unite children of different color, interests and stories in one heartwarming ad.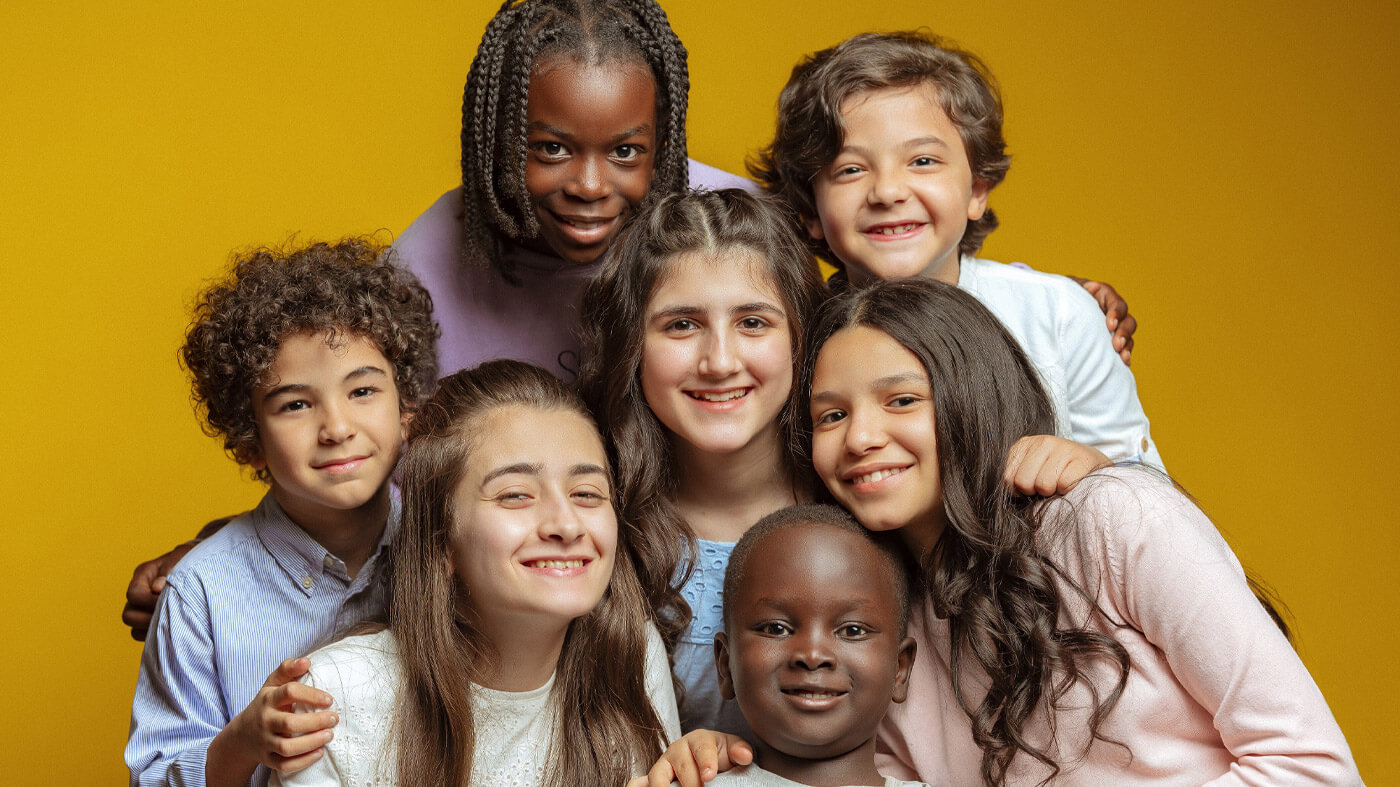 Every creative concept we come up with has a very unique story, but this one went through the most unusual circumstances. The creative process was actually the longest we had to go through yet.
In March 2020, -yes, that long- UNICEF was open to listen to ideas for a certain campaign they had on their yearly plan. We came up with a concept that calls for togetherness which originated from the idea of the 6 basic feelings. We won the pitch but the project kept getting postponed due to the sudden lockdown. Months passed -yes, about three- and UNICEF had to cancel their campaign due to the unusual circumstances.
In June UNICEF called us to ask about the same core concept which never went further than the pitching document, the reason was that they saw it fitting to another campaign they were preparing for; Social Inclusion. We amended the concept to make it more fitting as the key idea behind it was still rich and fresh. Working from home, our creative team went through a deeper researching process, we came up with over 20 authentic situations and we had to kill most of our darlings in order to choose what would only fit to create a one minute ad.
We pitched, UNICEF chose us again, the concept got approved, but apparently the concept was good enough to attract a new partner who had a slightly different agenda, UNHCR and a new challenge arised. We had to maintain what we promised UNICEF with while also delivering UNHCR messages which basically revolved around coming up with situations to include both refugees and immigrants in Egypt. We had to kill more of our darlings, just to add some more beloved ones.
After going through a long development process, and a multiple round of edits in order to make sure that every party is completely satisfied with the idea and the script, we finally locked the creative writing process in September!
Director's inspiration & treatment
In order to convey the main message of the concept; that we are all one, the director, Omar A Rashed, came up with the idea of using the match-cut technique to show that we're all connected in some way despite our differences.
To even further highlight this concept, the director decided to use the dolly camera movement throughout the ad. By beginning with a dolly-out movement, to show the bigger picture, then wrapping it up with a dolly-in movement to get more personal and show them positioned mid-frame smiling to the camera each in their own setting. The purpose is to show that we grow differently due to the added layers of different experiences and the stories we live which create our unique personalities, but if we go back in age we'd unveil one layer after another and realise that beneath these personalities is what makes us all humans, our basic feelings. Wherever life takes us, we still all go through the same emotions even through different experiences.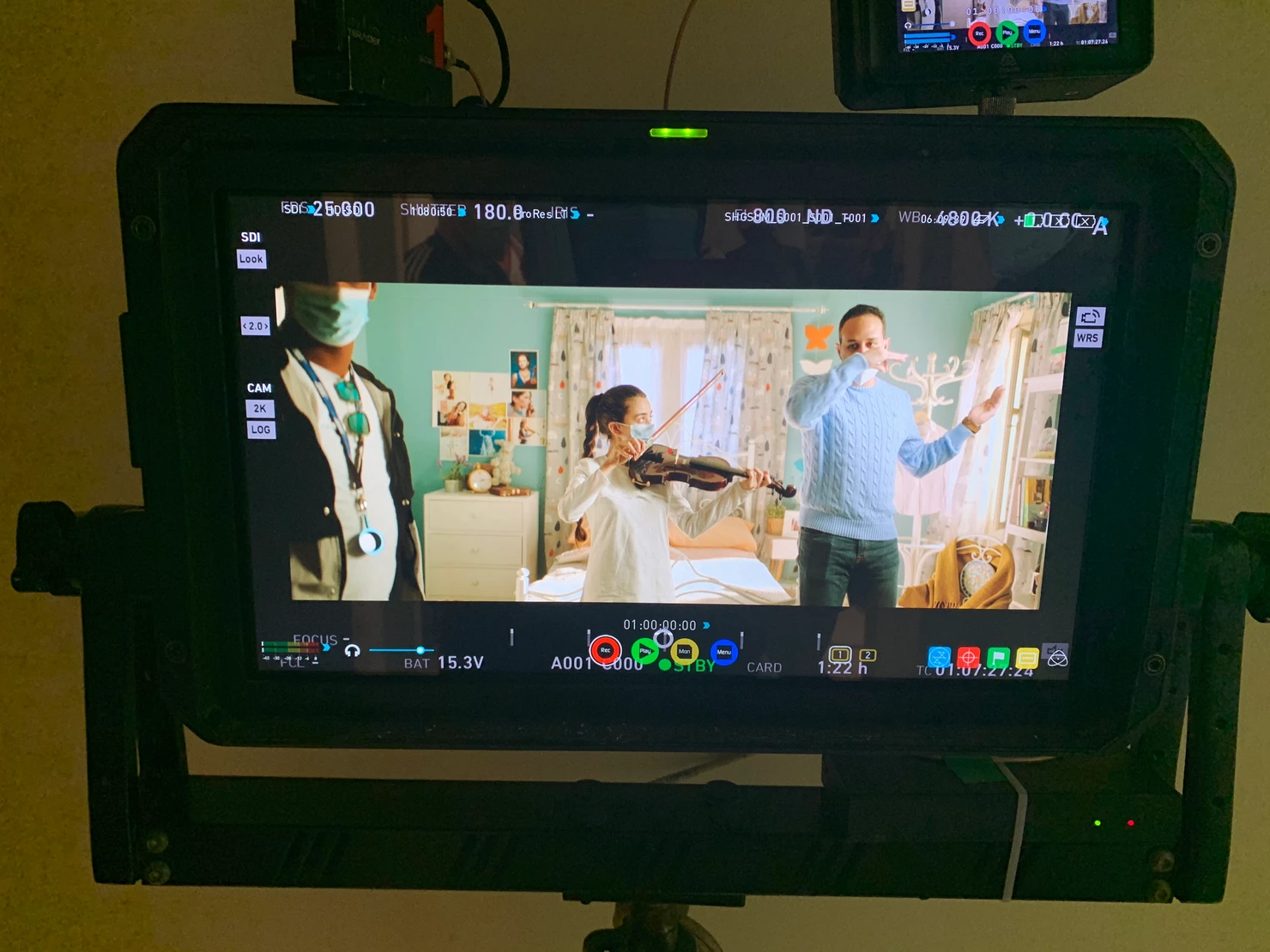 Putting the imagination into action
What has been an imagined idea for months, finally came to reality in front of our own eyes. At first, Omar Gamal Eldin, the storyboard artist, managed to beautifully capture director Omar A Rashed's imagination and turn it into sketches that made us visualise the concept even more. A little later, it was all hands-on-deck, the whole team started doing their magic; from the brilliant Director of Photography, Ahmed Tarek Baioumy coming up with the lighting setting that will create the whole mood, to Sheiwy Farouk, the very talented art director who made sure that every single detail in each frame had a purpose and helped deliver the message.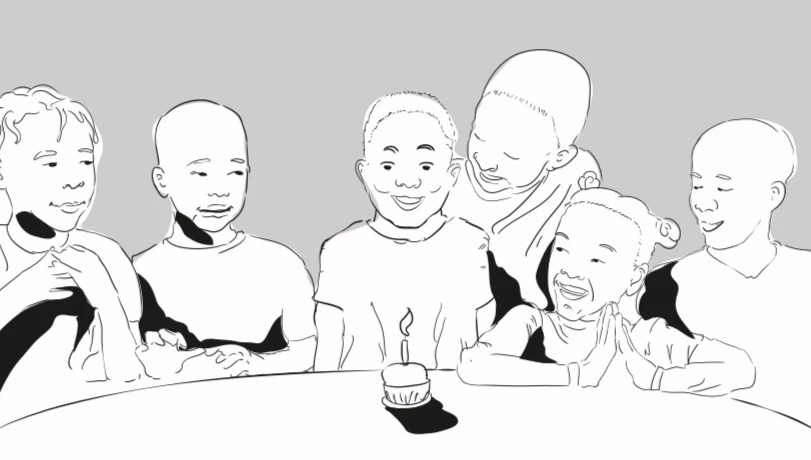 Using color psychology to deliver the feeling of the 6 basic emotions, Sheiwy, used one unique element in each setting with the 6 colors and their variations to resemble the same emotional patterns for all. She also made sure to use a general space of elements of a monochromatic color palette representing each child's emotional state. This helped, along with her storyboard illustrations, in delivering the exact idea and mood of the concept.
12 sets, 12 characters, 12 stories
It's unbelievable the amount of time and effort put behind the scenes in each shot in order to deliver a one-minute visual end product. Using 12 characters, we had to build 12 different sets from scratch that would fit each character's setting, identity and emotion, but with the help of our crew, they managed to make it all happen so effortlessly in a very tight timeline.
Finding the character that fits
Due to the diversity of the required cast, the casting and choosing process had to be extremely precise. Assistant Director, Ahmed Magdy, made sure to completely perfect the casting stage by getting numerous kids to audition for the different roles. He guided every kid specifically according to the scene they were auditioning for, and managed to bring the best out of them all. After that, the director chose the most suitable actors alongside the help of the assistant director.
Finally it was the time to start shooting, and it required a huge amount of precision. The set was so alive with key crew leaders and every other member who made sure to do their best in order to bring the project to life. What was also extremely essential was the director, director of photography and editor's collaboration on set, since the actors had to be accurately centre-framed and every shot had to happen within a specific distance between the dollying camera and the actor centring the frame. Their harmony on set was the main thing that helped them achieve the match-cuts that appeared in the final product as well as the use of a mixer; where the team could display two subsequent shots, adjust their transparency and see them on top of each other to position the actors exactly where they need to be.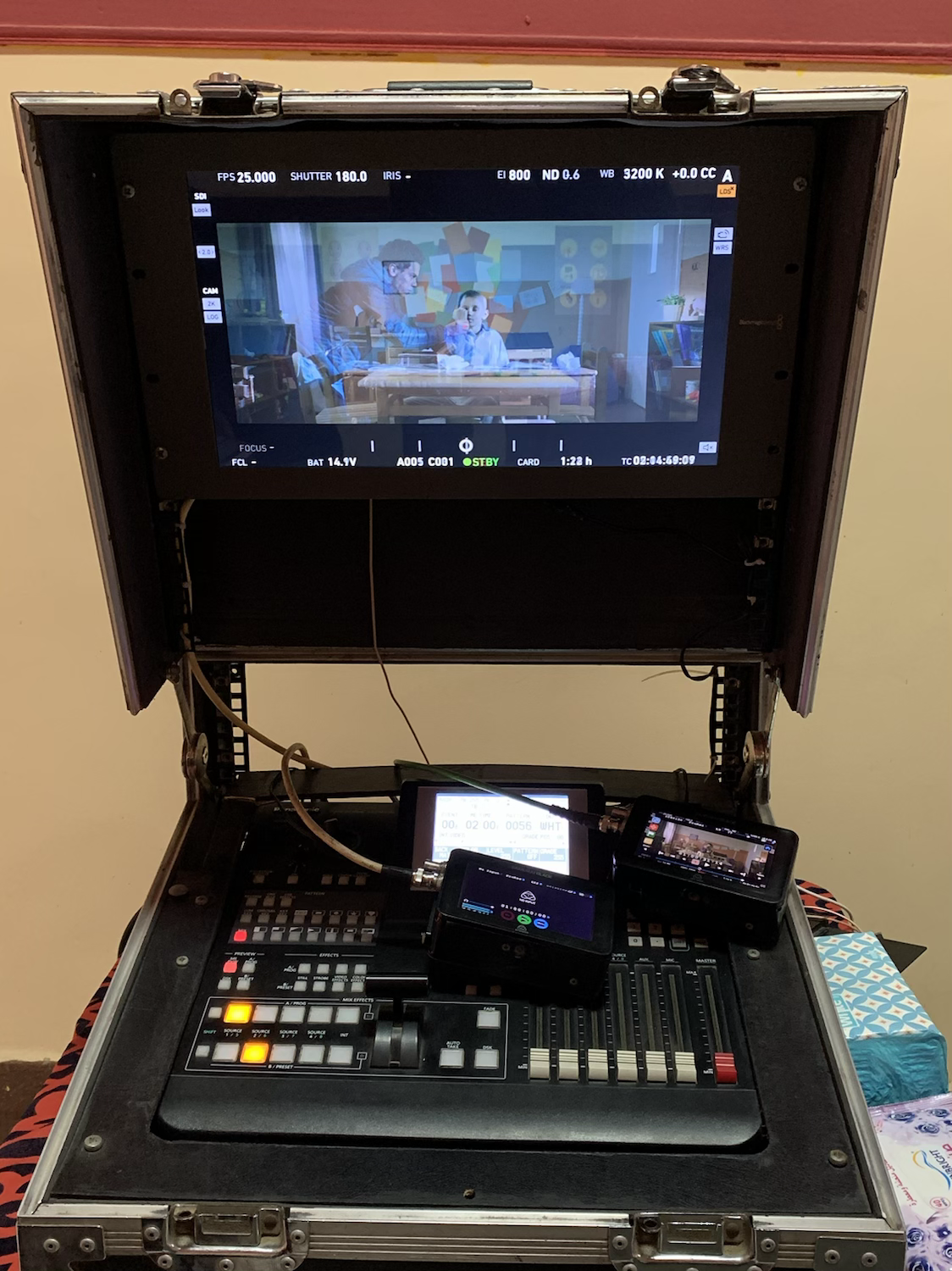 Directing kids is always a tricky process; you don't really know what's coming. Most of the time, the younger ages are the hardest, and that's exactly what happened on Social Inclusion's set. We did not face any difficulty in directing the older ones, but when it came to the 3 youngest kids; it took us more effort to help them adapt and become comfortable, and even after that, they started getting bored quickly so we had to find ways to keep them interested. Our favorite, yet hardest kid to direct was Titi, a 3 year-old adorable girl with down syndrome. She was so full of life and energy, but when it was time to shoot, she started getting fussy, especially when we wanted to put her on the swing as she was very scared of it, thinking she would fall. What do we do? We played her favorite song and some of us started dancing behind the camera so we could get the perfect shot with the needed emotion. Thankfully, we did, and it was one of the most heartwarming moments of the entire experience.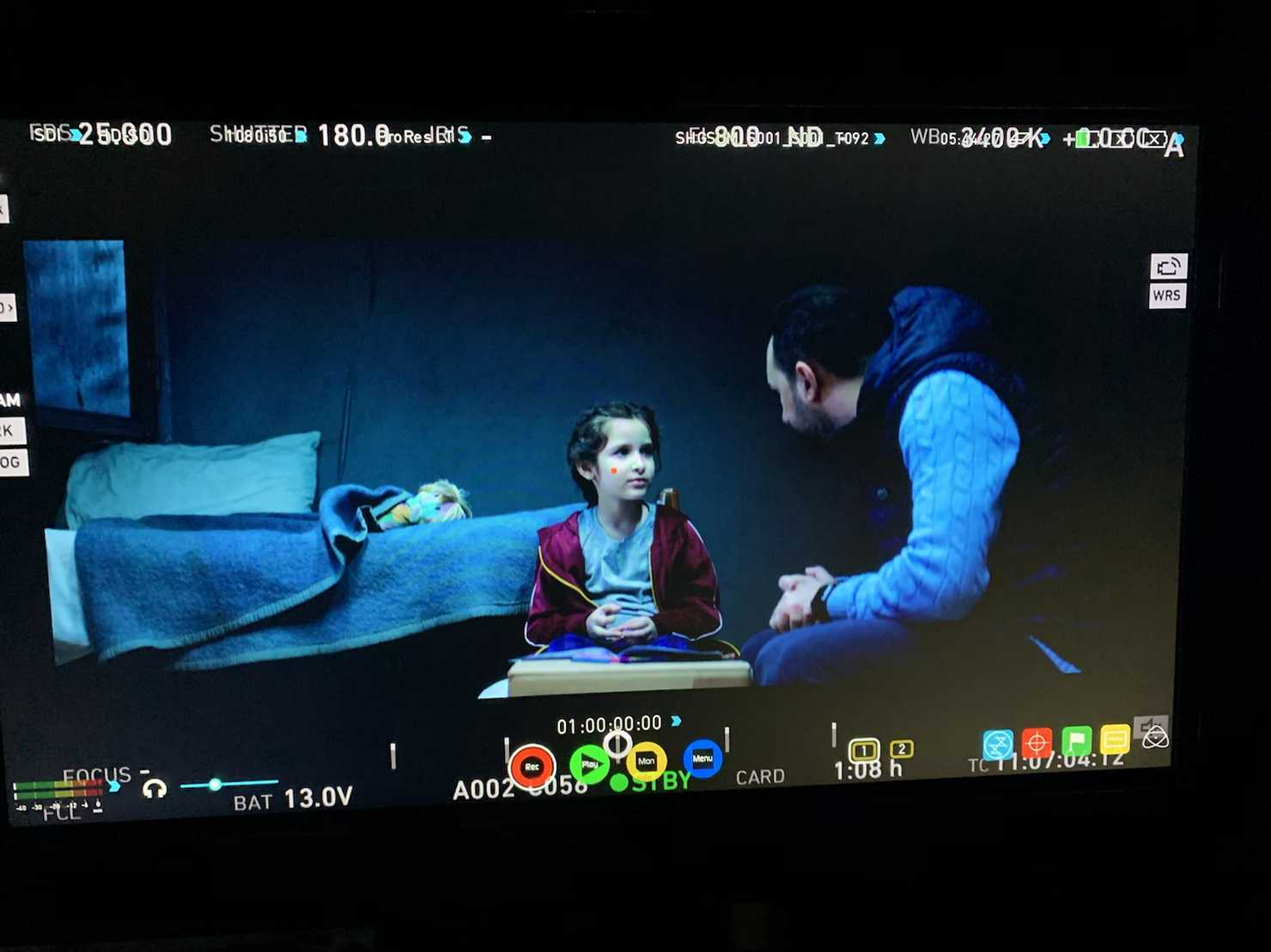 After the hecticness of the shooting days was over, it was now time for our editor to put everything together. Spending days experimenting with the different takes of every shot, trying to perfect the whole copy, Aly Dahawy finally managed to produce a first cut that with some amendments, turned into a seamless end result.
It was then time to create the music that would perfectly complement the whole ad, so the first person that came to mind was music master Khaled Alkammar who managed to create a very emotional piece that delivered the exact feeling we all wanted.
Lots and lots of effort was done, but it wasn't over yet! We wrapped the whole thing up with the cherry on top; Mona Zaki, UNICEF's Goodwill Ambassador, recording the voiceover of the ad in her very unique and emotion-inducing voice.
As everything got ready and the final cut was delivered, UNICEF decided to launch their social inclusion campaign a few days before World Refugee Day that took place on the 20th of June, when everyone finally witnessed last year's effort with their own eyes in a one minute powerful ad.
At Flink Studios, we believe in the power of visual storytelling and we always make sure to use our abilities and talents to be a part of making this world a better, and in this case, a more socially inclusive place.
Flink Studios x UNICEF – Egypt & UNCHR
Hala AbuKhatwa , Marwa ElBehiery
Special thanks to the amazing Mona Zaki for the beautiful voiceover.
Creative/Director: Omar A Rashed
Producer: Amr Zamoora
D.O.P: Ahmad Tarek Bayoumi
Art Director: Sheiwy Farouk
Stylist: Ghadir Khaled
1st AD: Ahmad Magdy
2nd AD: Fady
Line producers: Ramy Tarek , Ahmad Abdullah
Production Manager: Hadi Hamed
Creative Copywriter: Ahmed Farghaly
Creative team: Farah ElHefny , Sara Adel , Shahd Tarek
Assistant Art Director: Basel Ayman , Karim Flames , Marwa Nasser
Assistant Stylist: Hams ElNahaas , Mohamed Gamal
Casting Agency: Elite Casting Agency
Gaffer: Ibrahim Abdullah
Dolly: Ahmed Baskota
Focus Puller: Mohamed Hamzon
Prop Master: Aly Elzahar
Training: Maryam Taha, Yehia Elgalaly
Storyboard Artist: Omar Gamal Eldin
Post Production:
Editor: Aly Amr Dahawy
Coloring: LZRD
Colourist: Ahmed ElGendy
Music Composer: Khaled ElKammar
Sound Design: Hosny Ali
Flink Studios' Team:
CEO: Saleh Mostafa Lotfy
Business Development Manager: Wael Roshdi
Account Manager: Mohamed Elwy